Life Insurance Education & Quotes
Goldsmith Insurance Agency provides you with the best possible customer service while offering a wide variety of life insurance solutions to best suit your budget or lifestyle.

I felt that you were very honest and easy to work with. I really appreciated you letting me know the things that would help me get the best rates available. I will definitely let people know about you that are in the market for insurance.

Sam: No complaints, I found it very easy to work w/you and you were very helpful and informative. I will keep your information handy and wouldn't hesitate to recommend you to friends and family if the subject of life insurance would ever come up.
Protect Your Family With Affordable Life Insurance
Everyone needs Affordable Life Insurance Rates for Families. The question for most consumers is where can I find affordable life insurance? The answer is right here at Goldsmith Insurance Agency (GIA), an independent nationwide life insurance brokerage. An independent broker helps consumers shop and compare all the major carriers. We like to say we shop for you to make all the insurance companies compete for your business. If you were shopping for a new car, would you go to one dealership, take their best offer and call it a day? I would hope not! I would expect you would compare multiple dealerships to make them stay honest and offer the best possible deal. Well, the same goes true for almost any buying experience. Purchasing life insurance to protect your loved ones or business is usually one of the major expenses of your lifetime, so utilizing any tools or help to insure you get the best deal from a reputable company should be your number one priority. So what makes an independent broker like GIA different than a captive agent at Globe Life Insurance, New York Life (NYLAARP), Zander Insurance, or your home and auto insurance company like State Farm or Allstate? Affordable Life Insurance Rates for Families.
1.  Experience and Knowledge:  Goldsmith Insurance Agency (GIA)has helped thousands of Americans with their life insurance needs with over fifty different companies. The reason we write so many different companies is they all have a different sweet spot and specialty. Some carriers offer more affordable life insurance rates for smokers, while some companies are best for diabetics. Experience and access to find the right life insurance company that will look most favorably at each situation and provide best rates are ultimately what an independent broker will do for you.  GIA is not made up of kids in a call center, nor are we the annoying friend asking you to buy insurance. GIA is a  team of life insurance experts who use knowledge to offer the best life insurance rates available.
2. Our technology:  No one likes to waste time, and technology today allows GIA to offer the consumer an efficient avenue to finding the best rates for life insurance. In the old days, life insurance was purchased at the kitchen table by an agent who showed up at your home and strong armed you into buying life insurance based on emotion. The agent would ask the husband if he loved his wife and vice versa, tell stories of death and dismay then get the consumer to sign on the dotted line. Today life insurance can be researched and purchased online, all with the guarantees of getting the best deal with the least hassle. Our technology also allows the consumer to view all the carriers and rates on our website for complete transparency.
3.  Small and Personal Family Business: GIA is a small family owned and operated independent brokerage. GIA is not a large chop shop call center pushing clients through the turn-styles. Affordable Life Insurance Rates for Families. GIA treats clients like family, we will do the same for you that we would do for our parents, siblings, and or best of friends. We will shop and compare multiple companies to find the best prices with the highest rated companies. Whether you are looking for life insurance, disability insurance, and or mortgage protection insurance, ParkinsonsGIA has the answers you need
4. Get started now and save thousands with GIA: Its easy to get started, below this article is a form to fill out to get a free customized quote. fill in your info and compare rates. Please be sincere and do not sugarcoat your answers, we are on your team, WE WORK FOR YOU! We can insure diabetics, heart surgery patients, cancer survivors, Parkinson's, you name the health concern and we have probably insured it! Give us a chance to prove to you that you are our most important customer.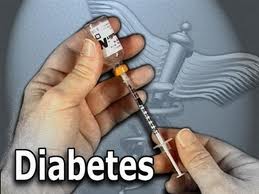 Life Insurance for Diabetics 2023 Contrary to popular belief, life insurance for diabetics is readily available at great rates if you are a good patient and control your blood sugars. It is very common that those suffering from diabetes or even those needing...