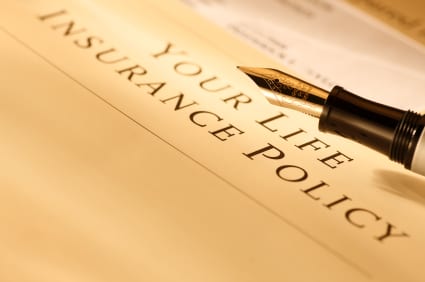 You have decided that you want to protect your family by buying life insurance. Chances are the only thing you know comes from misleading marketing online or on tv like, "$1 buys $50,000." There are many things that you should know before making a life insurance purchase. Here are 4 tips that every consumer should follow to assure they are getting reliable and cheap term life insurance.
If you would like more information about what companies are available and what they offer, we have information for you about cheap term life insurance. Read some of our reviews such as with New York Life to help you better understand what is available to you.
1.    Shop Around– First and foremost when buying life insurance is important to compare many different companies to insure you are getting the most affordable life insurance with cheap term life insurance. Most consumers tend to go with the most well-known name or the first offer, which often times isn't the best deal. I know that buying life insurance isn't a very enjoyable process, but never settle for just one quote. If you are willing to put forth the effort to find the best insurance solution, your work should pay dividends at more affordable rates and or more coverage for less money. Luckily you have an easy solution to get multiple quotes by working with an independent broker. Have you thought about purchasing funeral insurance for your parents? Of course, this is something we don't like to think about but the reality is that they need proper coverage so their loved ones aren't left with unnecessary expenses. Let us help you find the coverage that will suit your individual needs.
2.    Use Independent Broker– Why try shopping around for life insurance when you can utilize an experienced independent life insurance broker to do it for you. Most brokers like Goldsmith Insurance have relationships with over 50 life insurance companies, which allow unbiased comparisons to benefit the proposed insured. If you work with an insurance agent that works with one company, you are only going to get one quote. Time is valuable and so is money, if you use a broker chances are you will save on both!
3.    No Exam means No Good– Life insurance companies that don't require an exam typically over-charge you. Companies such as Globe Life Insurance, Colonial Penn Life Insurance, and Fidelity Life Insurance to name a few assume that you are in below average health to sell coverage which means they have to over-charge for the unknown.  If you are in decent health, then you should take advantage of applying for life insurance in which all your medical records plus current lab work are attained to qualify you at best possible risk. There is no cost to apply, and it might even help you move up to a better health class. The life insurance broker sets the exam up and the nurse will come to your house, so you do nothing. By simply being at your house and doing the exam, you could save hundreds of dollars a year on your life insurance policy. If you are not in good health and have conditions such as diabetes, you can still get affordable life insurance for diabetics. Let us help you in your search.
4.    Term vs. Whole Life Insurance Quotes-When choosing between term life insurance and whole life insurance policies, it is important to understand what you want from your insurance. With term life insurance, you can buy (rent) a policy for one to thirty years. Term life insurance only provides a death benefit. This means that if you were to die while the policy is in force, then your beneficiary receives the face amount of your policy tax-free. Term life insurance is very affordable if you are healthy. The term is primarily used for short periods of time to protect for personal or business reasons a risk that will eventually go away. If you are only looking for 1-30 years of protection, then term life insurance is the way to go. cheap term life insurance.
Whole life insurance is much different because it takes the term policy, and adds an investment element. There are three types of whole life insurance: traditional, universal, and variable and most are guaranteed for life. Because the insurance is designed for life and insurance companies know there will probably be a death benefit paid charge higher premiums.  As you put money into a permanent policy, you begin to accumulate cash value as well as a death benefit, which allows you the option to begin withdrawing money from the account once enough accumulation has accrued.
Buying life insurance is thought to be a drawn-out expensive process, but if you follow the above tips it should be easy to find cheap, reliable life insurance. Many consumers put it off until it is too late; don't be one of those people! Goldsmith Insurance goes out of the way to find you the most affordable life insurance free of charge. Contact GIA today to get the best deal on your life insurance quotes.